A committed audiovisual production company
Explore the captivating world of documentaries from Géorama TV Productions, run by writers and producers Émeraude Zervoudis and Nicolas Koutsikas. Their passionate commitment and clarity of vision are at the heart of the company.
The productions focus on geopolitical tensions, the preservation of biodiversity, the protection of human, animal and environmental health, respect for the rights of indigenous peoples and the future of our planet's climate – all factors that shape our world.
Exciting subjects
Working closely with the world's leading experts, Nicolas Koutsikas takes us on an immersive journey to the heart of the world's most pressing issues.
The vision of Nicolas Koutsikas and Emeraude Zervoudis is fully expressed through a "social impact strategy", in which each film presents an analysis of a problematic situation, while showcasing ground-breaking scientific innovations, concrete responses and innovative solutions. A bold approach that permeates each of Georama TV Production's documentaries. These captivating works are broadcast around the world on a multitude of television channels, digital platforms, social networks and festivals to encourage the public to become actively and civically involved.
Our documentaries are co-produced by ARTE France, NHK Japan, SVT Sweden, ERT e Greece, RTBF Belgium, ZDF Germany, CCTV China, Radio Canada and other international channels.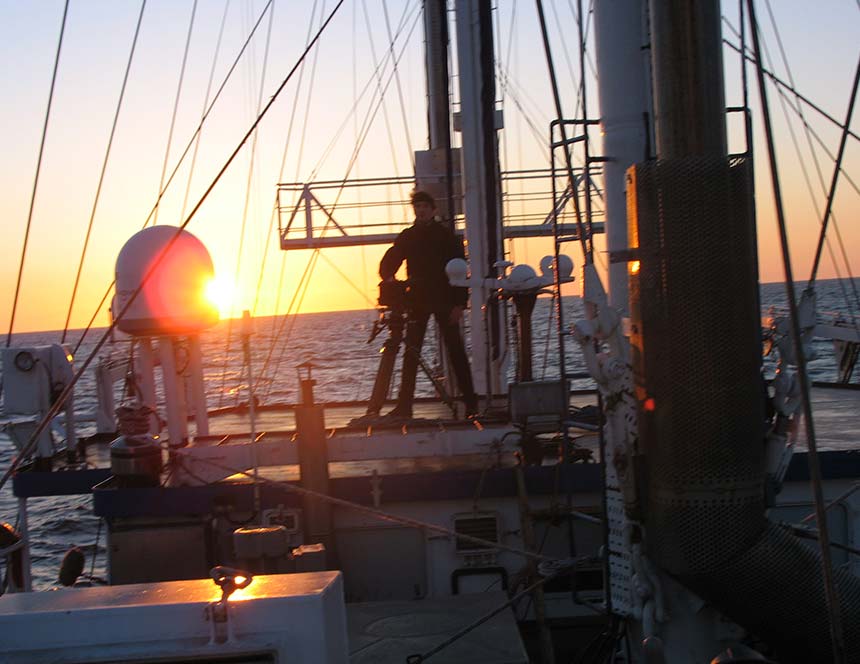 Awards
The quality of our films has been recognised by several prestigious international awards for social impact and commitment to the environment:
Montecarlo Film Festival Prince Rainier III Special Prize (2011 and 2016)
Deauville Green Festival (2014, 2017 and 2023)
The China International Conference of Science and Education Producers Shanghai (2014 and 2020)
Rushdoc USA (2019)
Focusdoc USA (2020)
Mindfield FF USA(2020)
Crown Wood Int FF (2020)
Canadian Cinematography Awards Canada (2020)
and many other awards and selections.